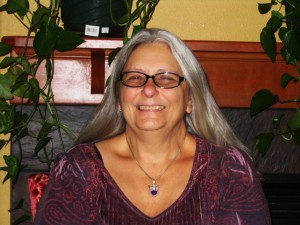 You don't have to be crazy to be in therapy!  In fact, it's probably the sanest thing you can do for yourself.  We all have a tendency to get caught up in our thoughts and have a hard time changing them.  We get stuck and keep trying to change it by doing the same old thing that hasn't worked while we keep hoping that it will work, just this once!
Therapy is helpful because talking with a trained listener helps you get those thoughts out in the open where you can look at them and see what they mean to you.  That helps you make sense of why you're doing what you're doing and what you can do to make it better.
My approach to therapy is that we're in it together to untie the knots in your life.  I work from a 'be here now' perspective, dipping into the past to help you recognize patterns so that you can change them and move forward.   I believe that you are the expert on yourself and that my job is to help you to access your expertise.  I strongly encourage my clients to challenge me if I'm not getting what they're saying or I'm going off in the wrong direction.  I love to stand corrected!
Personally, I am direct, caring, compassionate, and a good listener.  I believe that sharing humor and honesty is a good way to connect with my clients.  Although I do say "How does that make you feel?" like any other therapist, I also change it up by saying "What feeling comes up for you when you talk about that?".
I am a Certified Hypnotherapist and an EMDR practitioner (see link below).  I find that these are both helpful means of working through deep-seated feelings in order to start letting go of the past.
My clients have many of your issues, such as
–Depression/Anxiety/PTSD
–Life Transition
–Existential Angst–who am I? what do I want? where am I going? how do I find peace?
–Relationship issues
–Adult families/adult siblings
I am open and welcoming to LGBTQ+ at all times.
Call me at 503-403-9621 or email me at kgallagherlmft@hotmail.com to set up a free consultation.  We'll see if we click–if you and I both think that I can be of help to you in working through what's bothering you.  Please be aware that whatever you text or email to me is not secure so I ask you not to put personal information that you would not want to share with others.